Welcome to CDSGEMS.com,
COMMERCE DE SIAM GEMS COMPANY is one of the diamond importer & exporter company having its outlets at Bangkok , USA ,Dubai ,Japan & India .Its goal is to fulfill each customers individual needs with the finest quality of Diamonds and Pearls with resonable pricing.

Embarked it's presence since 1974 CDSGEMS is also leading supplier of Colour stones ,Jewelry & Pearls .
Prompt service and positive response has been the cornerstone of CDS ,Any order in terms of quantity as well as quality has been successfully implemented in time.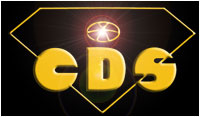 In addition to all these, you have the opportunity to select from one of the largest inventories offering infinite varieties of Diamonds at the most affordable prices. The mark of efficient service and reliability has become a part and parcel of CDSGEMS
They have diamond which suits every type of jewelry every price point and every customer .